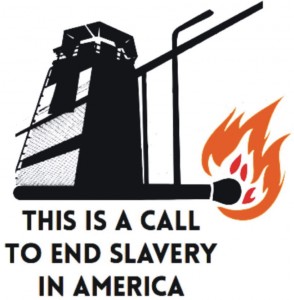 From Prison Pipeline on KBOO radio.
Hosted by:
Produced for (Program name):
Adam Carpinelli will interview activist Ben Turk.  A long term activist supporting all prisoners including Political Prisoners, Turk is connected to several different movements and organizations working around national prisoner strikes.  We will discuss the upcoming September 9th call for a national prisoner strike to end prison slavery for good.  The organizers for this national prison strike campaign chose the start date for symbolic reasons. On Sept. 9, 1971, prisoners shut down and took over Attica, New York's most notorious prison. A total of 43 people were killed in the Attica prison riots—one of the darkest chapters in American penal history.
For more information:
www.SupportPrisonerResistance.net
– See more at: http://kboo.fm/media/49814-struggle-inside-out-supporting-prisoner-strikes#sthash.1Ieod4aR.dpuf